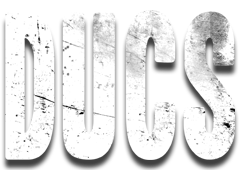 Band Info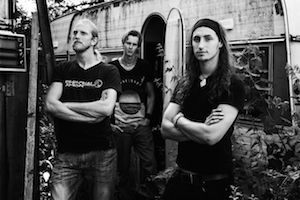 Christian Kretzschmar - Vocals / Guitars
Malte Schalk - Bass
Sören Schalk - Drums
In 2009 Christian, Sören and Malte christened the band with the bizarre name Down Under City Surfers. The friends offer no explanation for the possible metaphors behind the acronym. They place on the record that they are not from the fifth continent, don't have an ornithological duck fetish and certainly aren't urban surfers.

Their iPod play lists include Rage Against the Machine, Foo Fighters, Seether and Staind. The red and black plaid flannel shirt the lead singer Christian wears isn't the only thing that is reminiscent of a young Kurt Cobain, even when he is more an influence than a role model.

His English lyrics refuse to give answers for existential problems. Christian grew up on the American east coast in New York and in Hannover, son of a German and an American, an occasional song writer, rarely feels arrogant enough to suggest strategies for concurring the identity crisis of our society.

"Our goal is to sweep the audience out of their daily grind and take them on a ride. We leave protesting and preaching to others", confirm the brothers Malte (bass) and Sören Schalk (drums).

What sounds youthful and naive is also the recipe for success. Until now there is no business plan hidden in a draw. Without denying a high level of musicality, the trio plays their music from the gut. Songs like "get Up 'n Go" or "Old school" are the result. Any professional song writer would sell his mother to be able to whip out such two minute and 50 second hits.

In May 2013 the first EP "Ductape" was released by Timezone Records. A full album is planned for 2014.